Technology can just be a part of life for many. However, for Suyash Sinha, Founder, and CEO, Midfin systems, technology is the "engine that transforms lives of people". Right from his IIT Kanpur days in India to spearheading a company in Redmond, WA, Sinha always believed in the power of technology. Bringing his belief to reality, Sinha, along with his co-founders established Midfin Systems to help organizations fortify their IT infrastructures using one of the widely-adopted technology trends of today's era-cloud.

"The industry needs a dynamic, flexible and agile cloud system that can help organizations fend off the increasing attempts of bad boys to steal valuable data and jeopardize critical processes," says Sinha. Midfin Systems' flagship product eFabric brings people, data, and things together as secure business processes that can create competitive advantage for the organizations. "eFabric enables IT organizations to leverage the best of their existing on-premise investments and the on-demand scalability of cloud in a single,homogeneous, easy to use system," adds Sinha. To keep the bad guys out, eFabric separates the data plane from the control plane and locks down Trusted Compute Base (TCB). It provides role-based self-serve access to enable users to effectively manage their most precious assets in a secure and flexible manner."Our primary role is to enable organizations implement a secure and flexible end-to-end
cloud solution leveraging existing data center assets where possible, and bursting into the public cloud when necessary," says Sinha. The customers use eFabric to easily implement their data management and processing pipelines for Internet of Things (IoT) and Big Data; and their line of business applications based on the Microsoft or open source stack in a multi cloud strategy. "We do this through a range of products based on eFabric that can be mixed and matched across on-premise, near-premise and public cloud data centers," adds Sinha.

Unlike plenty of legacy data center virtualization solutions that are complex to deploy and harder to manage, MidFin Systems' eFabric has been designed from grounds-up to be easy to deploy, manage and scale for IT departments. "Using eFabric, customer can cut down the deployment time by 30 to 40 percent in comparison to other private cloud solutions in the market today. It can also reduce their Total cost of ownership to manage and operate datacenter by up to 70 percent," assures Sinha. For instance, a service provider wanted to remotely manage their cloud infrastructure while reducing latency and response time in accessing media content to end customers. The firm also wanted to use IT generalists to manage infrastructure. eFabric controller was deployed in multiple locations and configured in edge mode with domain name system and network address translation. "The customer remote team based in Asia would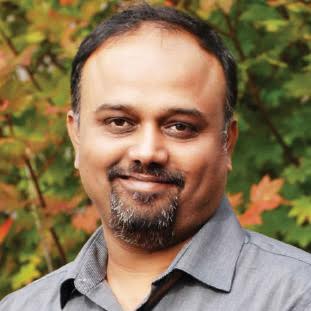 remotely manage and scale the environment by adding multiple instances of streaming software to match user demand at various locations," explains Sinha. The customer was able to lower deployment time by 55 percent and TCO by 65 percent.
Additionally, Midfin Systems' Edge Cloud enables customers to create high-performance, secure, lower latency edge clouds called as cloudlets within minutes even in unreliable network connectivity. Its single-pane of glass monitoring dashboard provided customers the ability to manage and scale cloudlets remotely. The company's remote branch office management helps enterprises to streamline IT management with a centralized, single management interface for all remote office, eliminating the need for specialized skills onsite.
Having deployed its solutions across North America, Midfin Systems is planning to expand to Europe and APAC in the coming days.